SachsenRAD
3 in1 Fahrrad Gepäckträger für E-Bike R6 / R6 Neo / R6 Neo II / R8 Flex / R8 Flex II
Sale price Price €39,99 Regular price €49,99 Unit price / per
Tax included.
Multifunktionaler Fahrrad Gepäckträger
Der SachsenRAD 3 in1 Gepäckträger vereint Gepäckträger, Reflektor und Fahrrad Schutzblech in einem. Bei professionellen Tests wurde eine Zuladung von 50kg bestätigt, ein höheres Gewicht lies das Testverfahren nicht zu, Sie sollten sogar bis 75kg transportieren können. Durch Seitenschutzrahmen und Spanngurte für das Gepäck können Sie Rucksäcke, Körbe und andere Gegenstände stabil transportieren, ohne dass Ihr Gepäck zerkratzt wird. Der Reflektor des Rücklichts schützt Sie zusätzlich bei Dunkelheit. Durch die Befestigung an der Sattelstütze (Rohrdurchmesser unter 32mm) passt er gut an das Mountainbike, Stadtrad oder Rennrad. Mit dem Schnellspanner können Sie den Gepäckträger schnell und einfach an der Sattelstütze befestigen bzw. demontieren.
Hinweis: Passend für SachsenRad E-Bike R6 / R6 Neo / R6 Neo II / R8 Flex / R8 Flex II
- - - - - - - - - - - - - - - - - -
Technische Details
Farbe
Schwarz
Gewicht
ca. 1,2 kg
Plattenlänge
35cm
Besonderheiten
Gepäckträger, Spritzwasserschutz, Reflektor
Maximale Belastung
50kg
Passend
für SachsenRad E-Bike R6 / R6 Neo / R6 Neo II / R8 Flex / R8 Flex II /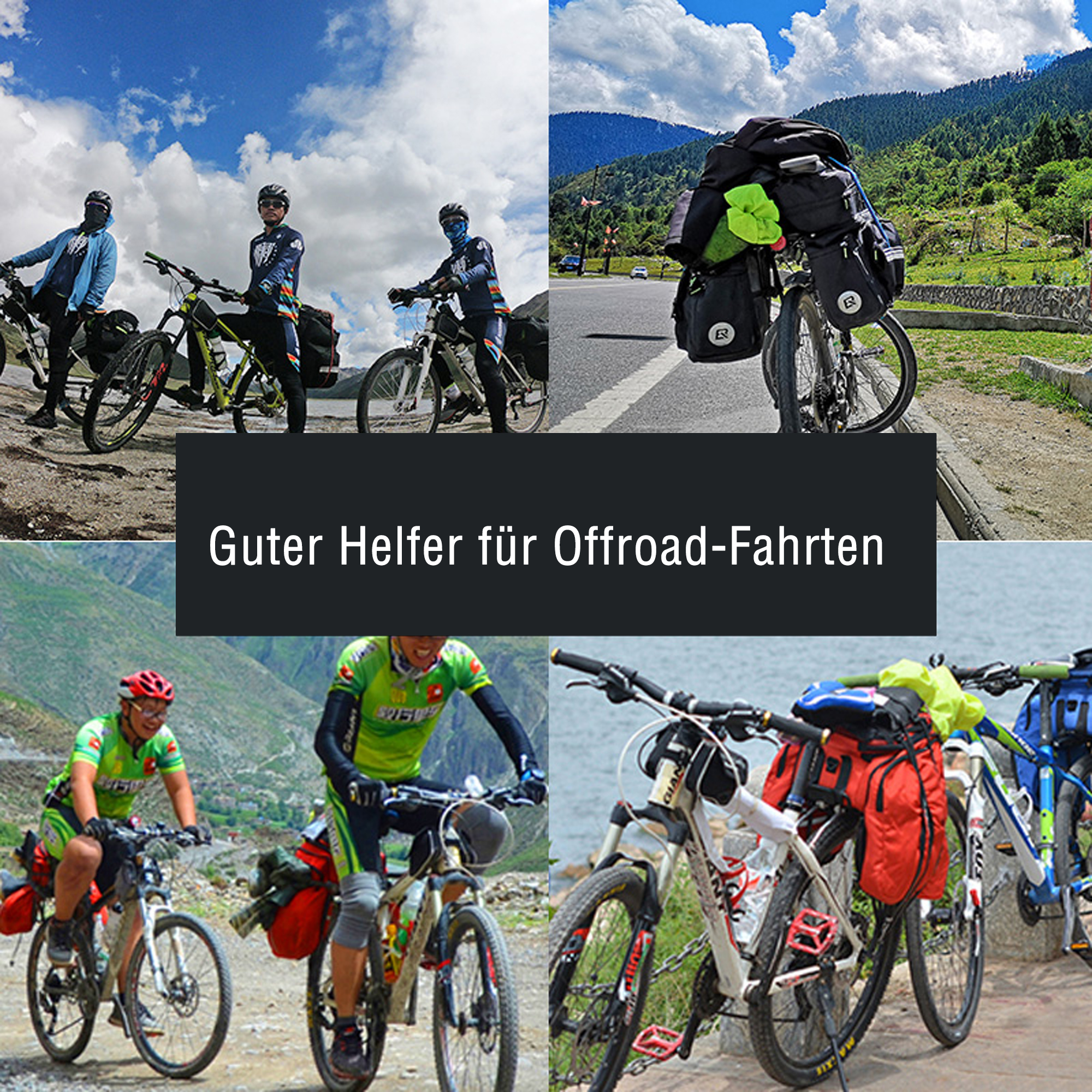 Leicht und gut
Leicht zusammen zu bauen und passt sehr gut . Schrauben sollten nach der Zeit und Benutzung nach gezogen werden.
The whole order doesn't fit on my bike R6
The whole order doesn't fit correctly on my bike R6
it was a desaster to get it fixed without alternatve screws ans tools
Alles gut bis auf...
Alles super, leichtes Anbringen des Gepäckträger und stabil. Allerdings fehlt auf der beigefügten Anleitung das Anbringen des Schutzbleche. Wäre schön, wenn auch nur ein zusätzliches Bild das Anbringen verdeutlichen könnte.
Good product but installation instructions are vague
I like the material and quality of this item. However, the installation instructions accompanying the product were not clear. It took me a few trials and mistakes before I could get everything set properly. This is also true for the bike itself.
Of course, it is a simple design but clear and specific instructions are, in my opinion, absolutely required. Even the videos on SachsenRad YouTube channel are not clear on this. Overall, very satisfied with both the Bike (R6 Neo II) and the Gepäckträger.